There's only five days remaining until the digital launch of the series! In the meantime, explore the world of The Expanse by visiting the websites below.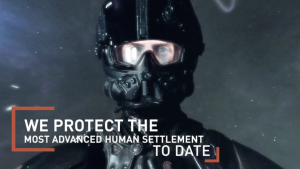 The United Nations
Tycho Manufacturing & Engineering Concern
Martian Congressional Republic Navy
If you are looking for a place to chat with other fans of the series about the upcoming television show, check out the great discussions happening at /r/TheExpanse on Reddit and The Expanse Wiki at Wikia.
For those in the Santa Fe area on Dec. 3rd, there will be a special book signing and screening of the first two episodes of The Expanse at the Jean Cocteau Cinema. The action starts at 4PM. Details here.